Overcome
Regular price
Sale price
$5.99
Unit price
per
Sale
Sold out
Regain your every day with our Lyme Green Overcome Bracelet. Wear this bracelet as a daily reminder that you can overcome every day. The first step is to say you can. Flexible for any wrist. Doubles as a hair tie. 
Receive 6-ct Overcome bracelets per purchase. Comes with inspirational story on hemp cardstock!
***All proceeds for bracelets benefit Lyme Disease research and education***
Share
View full details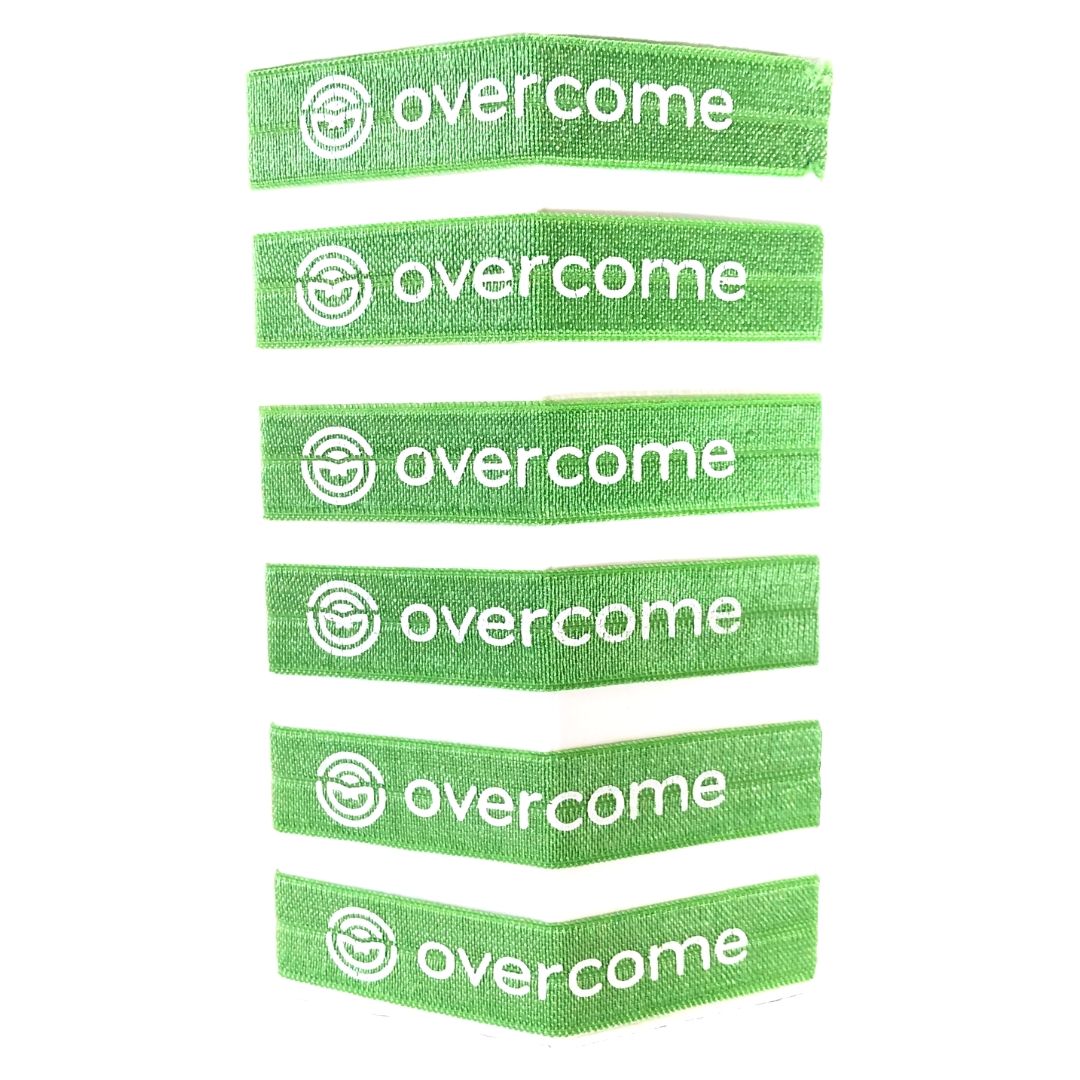 Overcome Bracelet Benefits
Story Behind the Overcome Bracelet
Our Overcome Bracelet is intended to serve as a reminder that you can Overcome Every Day.
This Overcome bracelet reflects an inspiring experience I had while working Electric Forest Music Festival. All week long we had been passing out bracelets to inventivize patrons to keep the grounds clean. At the time, I was in the middle of a depressive battle with Lyme Disease and as I cleaned our work space, one of the bracelets fell in my lap.
For some fateful reason I looked at the band before tossing it to the side. Chills ran throughout my body as I read the engraving. It didn't read the sponsors name like all the other bracelets, the bracelet that fell in my lap said, "Fight Lyme Disease."
I was stunned. The chances of that happening are unfathomable. I immediately put the bracelet on my wrist. The bracelet inspired me. It gave me courage and strength. It gave me hope to rise to the challenge, to carry on, to overcome every day.
Now, I hope to pass this inspiration on to you. Wear this bracelet as a reminder that YOU CAN improve your life - whether its physical, mental and/or emotional health, you too can overcome every day.
Use this Overcome Bracelet as a reminder that the first step is to say you can!
Overcome Bracelet Product Features
Product Details

6ct Lyme Green Overcome Bracelets with inspirational card. Bracelet doubles as a hair tie
Suggested Use

Place around wrist during the day, at night, or whenever you feel the need for motivation.
"Helps me stay on track and keep motivated to carry on!"
On a Mission

1% of sales benefits Lyme Disease research & education.

Committed to Change

Overcome products are manufactured using sustainable practices.

Customer Satisfaction

Not happy? No problem. We stand by our 30-day money back guarantee.

Questions?

Contact us and we'll help you navigate what product works best for you.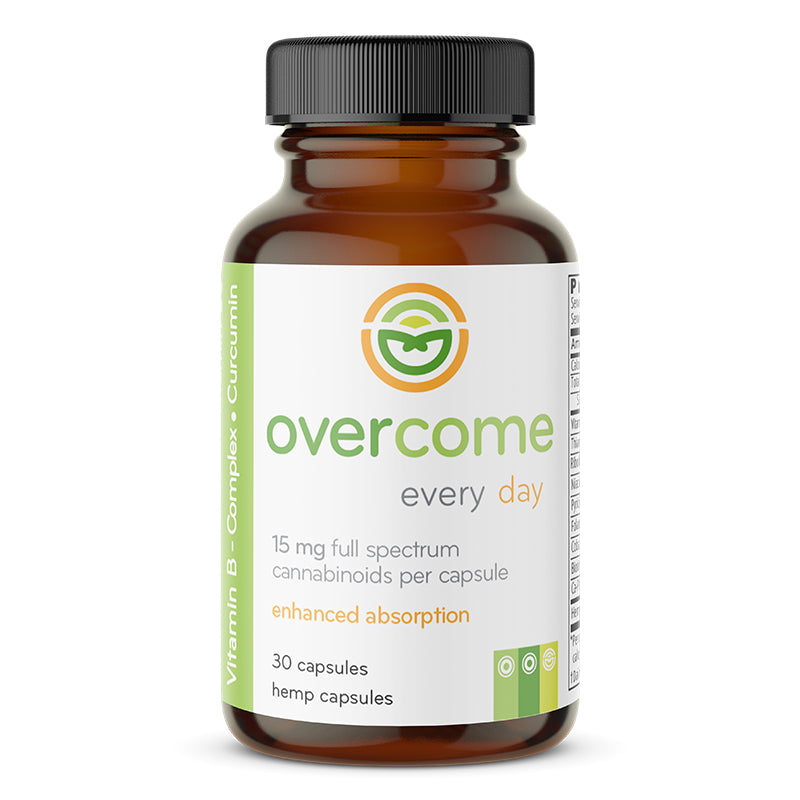 Every Day Capsules
Start your day off right with this uplifting blend of Vitamin D3, B-complex, Turmeric and Cannabinoids.
Shop now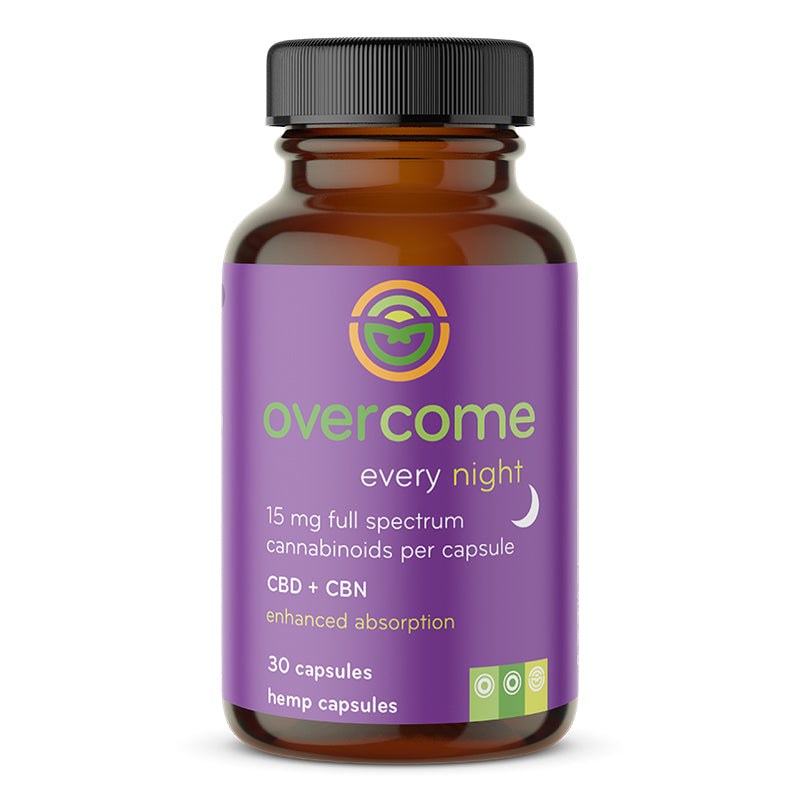 Every Night Sleep Capsules
Encourage healthy sleep cycles with our melatonin-free every night capsules.
Shop now
We strive to help you Overcome the next mile!
With supplements formulated for optimized absorption, targeted recovery and responsive results we help you Overcome the obstacles that keep you from achieving peak performance.